Mark your Calendar.

Seton Funfest 
July 28-30, 2017
Believe it or not, summer is just around the corner! The 2017 Funfest will be held on Friday, July 28th through Sunday, July 30th.

View the Funfest 2017 Flier

2017 Entertainment
We are happy to announce this year's entertainment.
Back by popular demand is the consummate dance band with horns, Cold Sweat and the Brew City Horns on Friday, July 28th from 7-11 pm.
We are proud to welcome the return of a popular group from two years ago back to Funfest this year. Chasin' Mason will take the stage on Saturday, July 29th from 7-11 pm. Since their formation in 2003, the Wisconsin based group has wasted little time establishing themselves as one of the hottest up-and-coming bands in country music.
And on Sunday, immediately after outdoor Mass, we will welcome the Doo Wop Daddies again to the stage to perform their classic 50's and 60's hits from noon until 5:30 pm.
Funfest Events
Seton 2500 Raffle
The Seton 2500 Raffle will again be offered as part of this year's Funfest.  100 tickets will be sold for $50 each.  The winner will receive $2,500, with the other $2,500 going to support the parish.  This is an easy and lucrative way to support the Funfest, especially if you cannot attend.  Due to Wisconsin statutes, several administrative changes are taking place this year.  Please see the Seton 2500 Raffle flier for complete details.  A Funfest representative will be selling tickets after all Masses the weekends of July 8/9, 15/16, 22/23, and 29/30.  Your support is needed and appreciated.  Please call Jeanne Zeske at 262-821-3884 with any questions.
Additional Event Fliers
Please Help Funfest 2017!
Funfest offers fun, entertainment, community, and fund raising through family activities for all ages.  Many volunteers are needed during the festival, as well as pre-festival preparation and post-festival clean-up.  Time commitment depends on degree of involvement.  Our parish needs your help as this is one of our biggest fund raisers of the year.
Again this year , volunteers may sign up for positions On Line!!
Sign-up is now open!
Click the following button to go to our sign-up service page: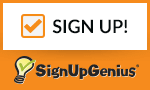 We also have volunteer opportunities in the Beer Tent.
Click the following button to sign up in the Beer Tent:
To see last year's Funfest happenings, download and view the
Seton FunFest 2016 Video here.
Did you miss Fr. Joe and Linda's Will You Help Us? performance from Fiddler on the Roof?
Click image to play:
Will you Help Us? Lyrics – Jan Casper
Sponsorships  are a very important part of the success of Funfest.  Over the years, we have had many individual and business sponsors who helped underwrite some of the costs incurred in running the festival.   A great big thank you to all who have helped in the past.  At this time, we are inviting you to participate again and extend the opportunity to all parish members and local businesses to share in our celebration by becoming Funfest sponsors. Your financial assistance will enable Funfest to provide our parish with both an enjoyable quality event and a successful parish fund raiser.
If you are interested in making a personal or business donation, view the Sponsorship form.
We are extremely thankful for the support of the 2017 Funfest Sponsorships to date.
If you have any questions, please contact our Co-Chairs Joe and Bonnie Knott at (414) 858-9726 / bknott@wi.rr.com, or Dan and Jorie Maring at (414) 427-1119 /  dmaring@wi.rr.com.  Thank you!
Did you miss Fr. Joe's I Did It On Line performance from 2014?
Click image to play:
I Did It Online Lyrics – Jan Casper